Here comes some initial thought of the new rules
Dux Britanniarum
from
Too Fat Lardies
...
Dux Brittaniarum are a set of rules that focus around the Saxon invasion of the British isles during the 5th to 7th century. The rule book are 92 pages full colour and avaliable in printed book, as a .PDF or in a tablet version.
The layout of the book are nice and clear with several rules clarification pictures and some gaming pictures, could have been some more gaming pictures in my mind.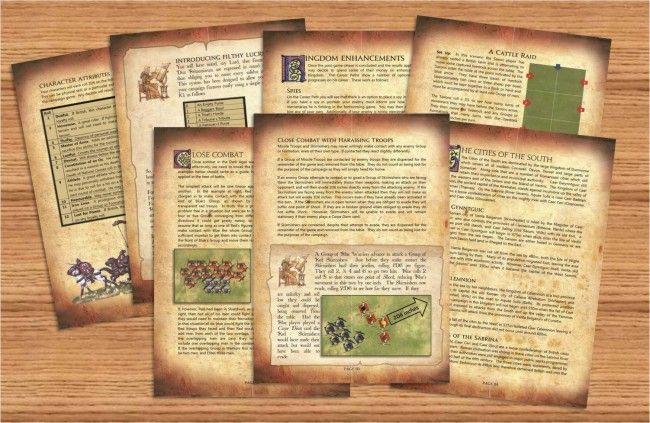 The glue bounding of the book are good, although I still have one Issue with the printed Dux Britanniarum book...the top layer plastic on the front and back have started to come loose at the edges...
At first glance I was a little disappointed of the softback book I got in the snailmail...I had expected a hardback book... suppouse it was my lack in english as I ordered a "Hard Copy"...for me that was Hardback...
I would have prefered a real hardback book, suppouse I have been spoiled by the nice Hail Caesar and Black Powder rules book, again they are at least £10 more expensive...
In the printed copy they also included a A3 print of a map of the British isles, stunning work by Coral Sealey. I think you can download it at the
TooFatLardies yahoo group
.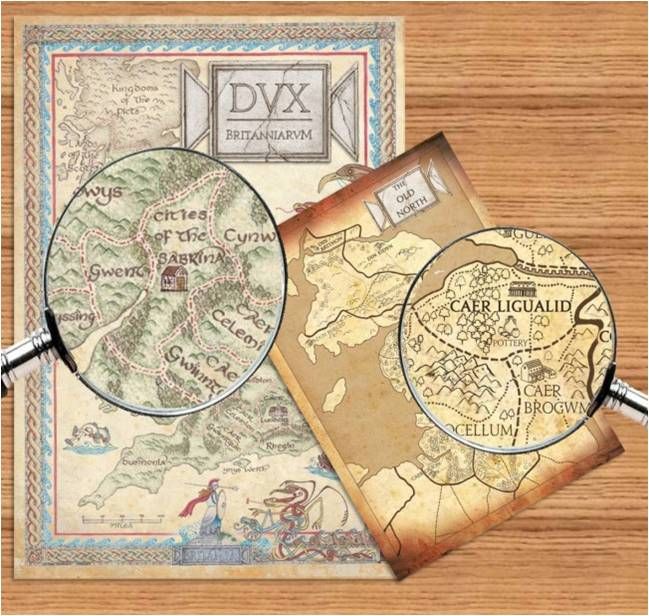 So back to essentials...the rules...
They are the kind of rules that I like, focused on the telling of a story, campaign games and easy fast play rules with a certain amount of unpreditctable outcomes.
The key to the game are of course, as in all? TooFatLardied rules, the card driven activation. In Dux Britanniarum they have separate the special card from the Action deck to a Fate deck, work mighty good. The card are ofcourse
sold at the TooFatLardie site
or you can print your own as they
kindly provided them for free here.
But there are a few glitches to the writing of the rules... I feels that some rules are lacking in explanation, are hard to find or not included at all as the authour might have taken them for granted... gets especially cleare than one reads the
design notes
on there blog.
The design notes
are a must to get the rules right...
Apart from these realy small issues it´s a very good set of rules. Can´t point it out to many times, it´s so nice to have a game that focus around the campaign gaming AND campaign system that are easy to administrate.
The campaigns are in my mind 2 man affairs, so that will limit the gaming possibilitys, but it shouldent be to hard to get around I suppouse... sure the Lardies already thought of that for next expansion to the game.
I realy hope to get some Dux Britanniarum campaings up and running...maybe one with Vikings and Saxons...or with my new project that are in the pipeline, think they would be prefect...
AAR of our first tryout game of the Dux Britanniarum rules in a day or so:)