Here comes some groupe pictures of my Crusading Knights so far. I´m working at some more ledung infatry at the moment and then there will be one group of Knights more.
My first goal with this Crusader force are to get enought minis to be able to migrate the Dux Britanniarum rules to a Swedish Baltic Crusade setting.
The force composition are planed to be:
1x Commander (Bishop with Bannermen/Champion), 2 minis
2x Sub-Commanders (Mounted/Dismounted Knights), 2 minis
2x Knights (Elit Heavy Cavalry), 2x4 minis
3x Ledung Infantry (Warriors with a few integrated missle troops i.e 2 dice of shooting), 3x6 minis
1x Missile troops (Ledung archers/crossbow or Suomi tribal hunters...), 1x4 minis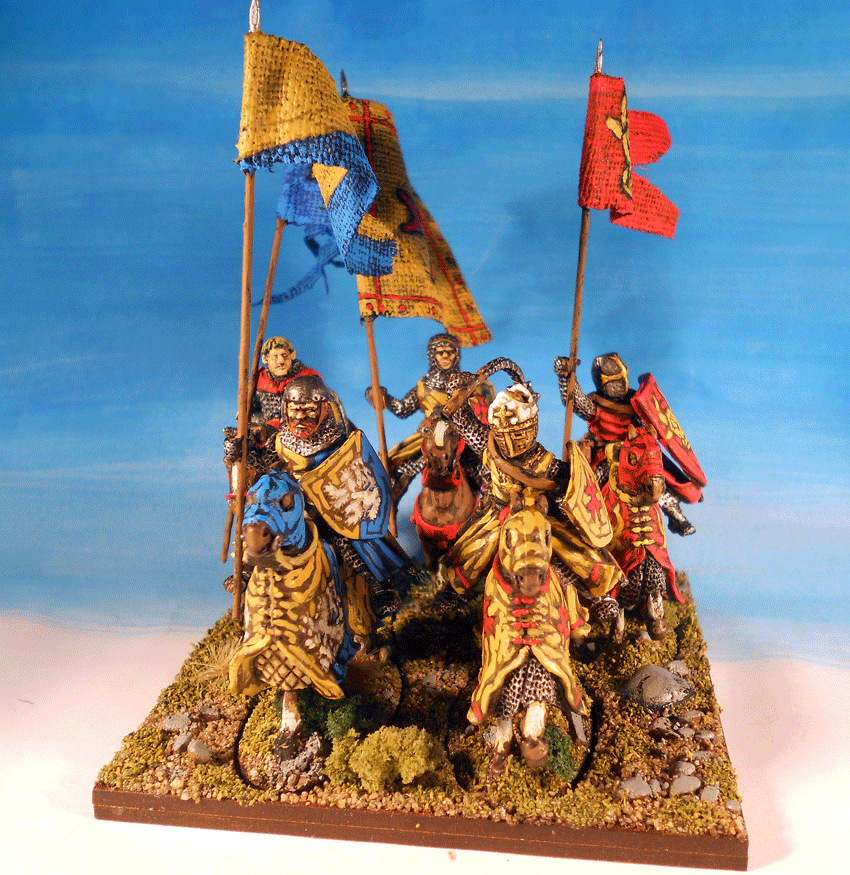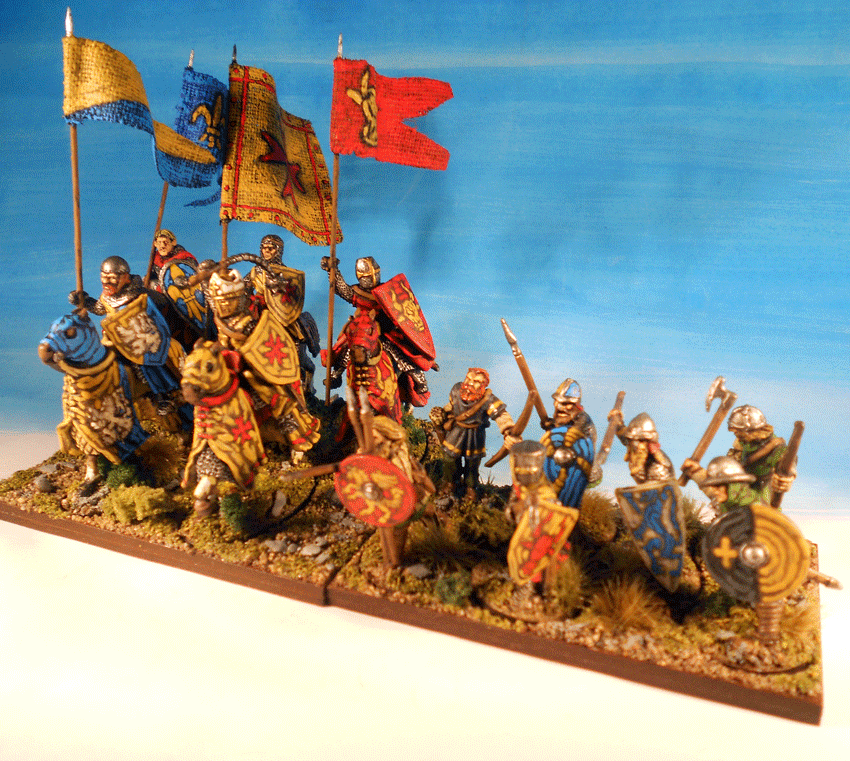 The forces so far...