Today I and Jonas will continue our
Dux Suecia
Campaign (Migrat of TFL Dux Britanniarum to kalmar Union War i.e. Civil War in 15th century Sweden)
In the last game set in May 1466 the Union forces tried to
Raid Penningby
but was repulsed due to stiff Allmoge resistance.
The Union/Archbishop forces haven´t had time to replace all losses so the Rebells under command of the Knight Nils Bosson Sture of the House Natt och Dag have the uperhand. In July 1466 the rebells decide to attack a Union supply column destined to the Archbishop and his troops that defending the Swedish capital Stockholm.
Here are some pre-game pictures from the terrain I was at the club and set up befor our game on monday evening.
Citizens of Stockholm looking at the sypply column far away...
The few defending forces of Stockholm hoping for some reinforcements as fell as more food...
Civilians working by the fields...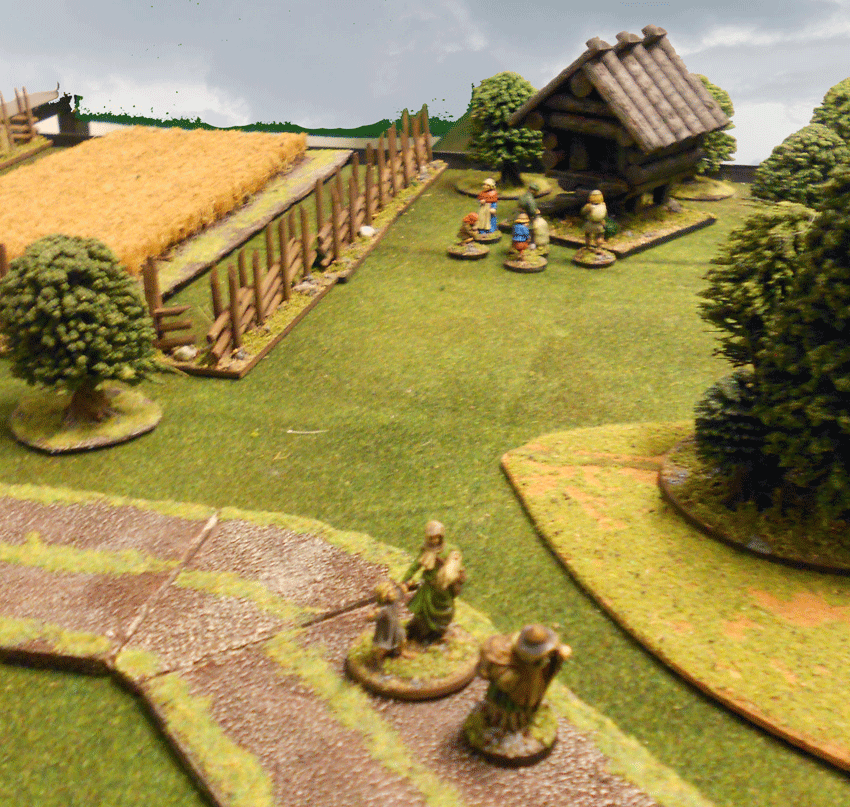 Must hurry away, THEY are coming...
At last Stockholm and the safty of the towns walls...
Game setup, do you see the rebells or is it only rumors...