Sorry but there are more Heathen incoming, seems to be quite a few to convert for the Crusaders...
after this group there will be two more of 6 minis and last a Heatguard group of 6 minis including Leader and Banner.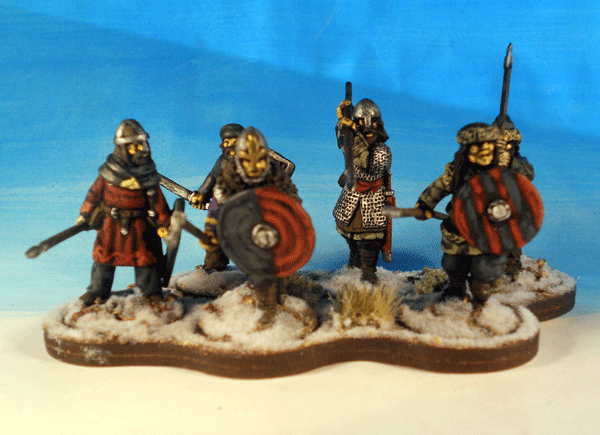 All the minis in this group are from the Gripping Best Jomsviking range EXCEPT the minia hiding in the back row to the right...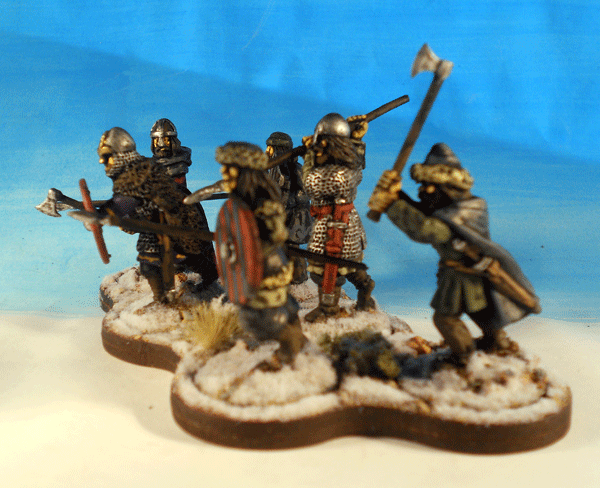 The man svinging a daneaxe I got as a gift from a friend and converted him some... new weapon, changed the helmet in to a fur cap and gave him a saex and pouch from the GB plastic Vikings.
I might have been told the manufacture and range but I don´t remember at the moment...any guesses ????