Here are the promised groupe pictures of my Swedish Crusaders and my Baltic Heathen warbands.
First we have a bunch of pictures of the heros of this story, The Swedish Crusaders;)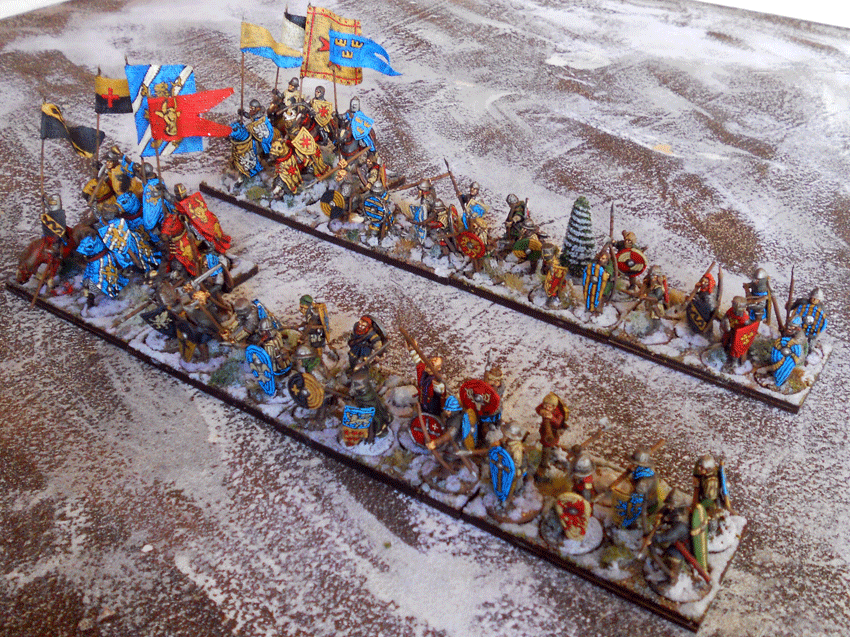 Crusader Knights with leadership of Bishop Thomas of Åbo and the Swedish Jarl Birger of the House of Bjelbo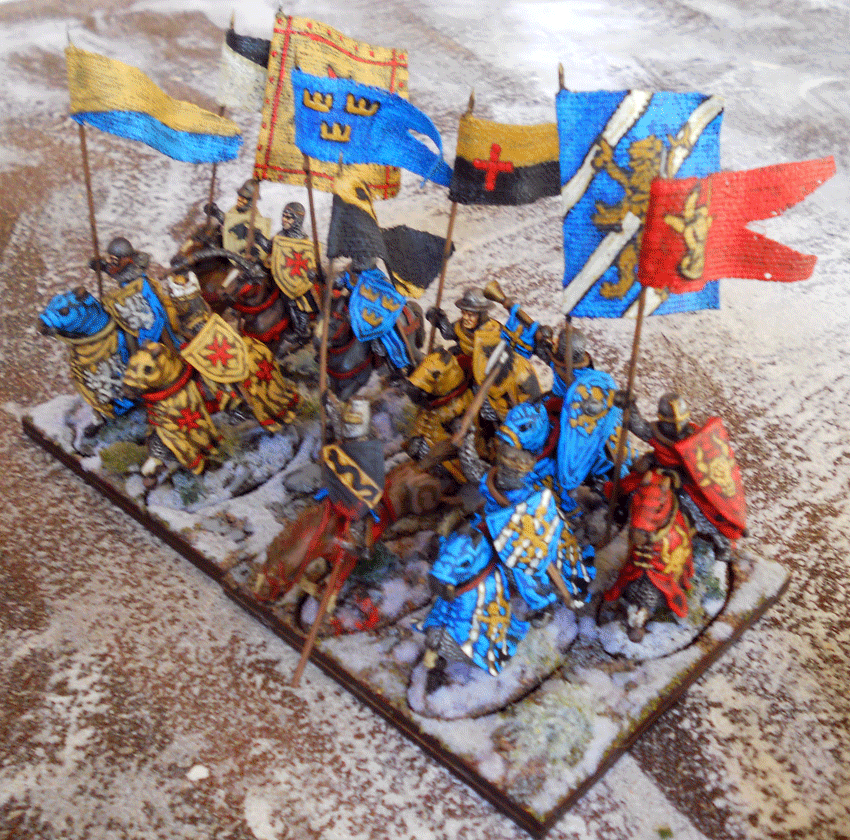 No Swedish Crusade would last without the Ledung Soldiers, fighting in Shieldwall formation with integrated Archers and Crossbowmen, and under firm command of dissmounted knights.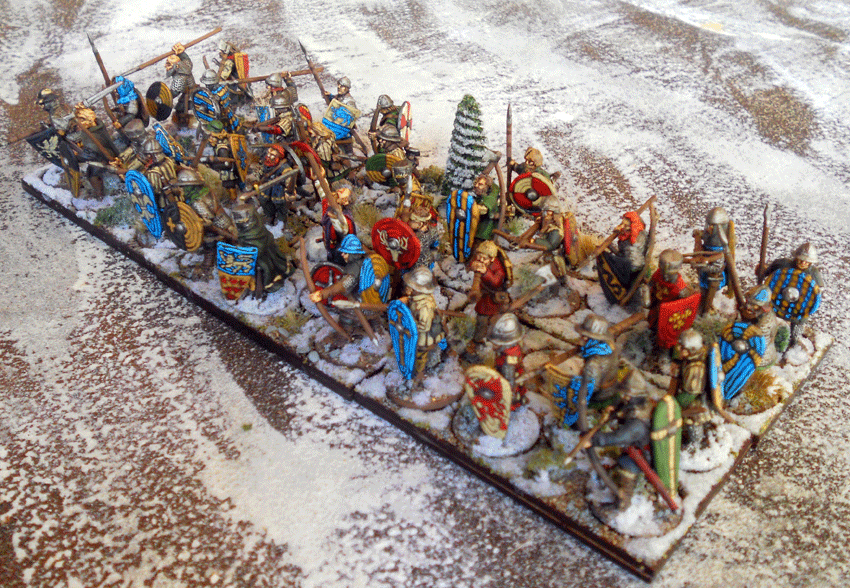 The last picture are of the storys badguys, the Baltic Heathens, hardened by climate and continuously fighting these warriors will put up a real fight...unfortunally not so far on the games we played...but they will...put up a real fight...
It feels realy good to have worked through this project and be able to start some real Baltic Crusade wargaming.
Now I will also finish of the Muskets & Tomahawks interlude by finishing the rest of my Mohawk warparty...to be realy honest I actually painted them at the same time as the Baltic minis, just have some basing left and that is quite good as I and Jonas will have our first game of Muskets & Tomahawks tomorrow evening...
After the Mohawks I have a new exciting project in the pipeline...more about that later... ;)