Here we have the real challenge with my Finnish War 1808-1809 project, there are no realy good Swedish minis out there so I have to build them my self.
After some talk with my friend
Mattias at Northern Wargaming
I think I know how I will be able to convert decent Swedish Napoleonic soldiers for the Finnish War.
I might mention that the guys at Northern Wargaming will make some Swedes for the 1813 Campaign, but the Swedish Soldiers didn´t have the same style of uniforms as 1808.
Here are a picture of the Swedish uniform I will try to achieve, Nyland Regiment in the uniform from 1802 drwn by the Swedish Officer Carl Gustaf Gillberg (1774-1855) .
Thanks Antti
for the picture.
The good thing for me are that the Swdish army in finland didn´t recive the latest equipment, or any new equipment at all during the war, and after a few weeks in the field the army was a real rag-tag looking bunch, in short my Swedes will look quite battle worn;)
I got all sorts of Perry/Victix plastic bits that I might need for the conversions from some nice friends so here are a BIG THANKS !!!! to them, your support have been very appreciated:
If there are a link on the name please visit theirs exellent bloggs!
Here are a few pictures of the first two test minis I made before I decided to go for this projevt, just to check if it even was possible to make god enought Swedish troops out of Perry Plastics.
I will add a Cutlass and a Bayonet scabbard on the standing minis, didnt have any when I built them, But I now got a buch from
Burkhart
.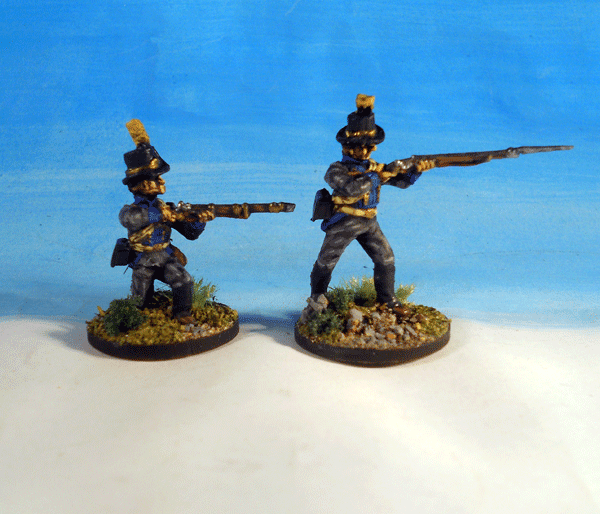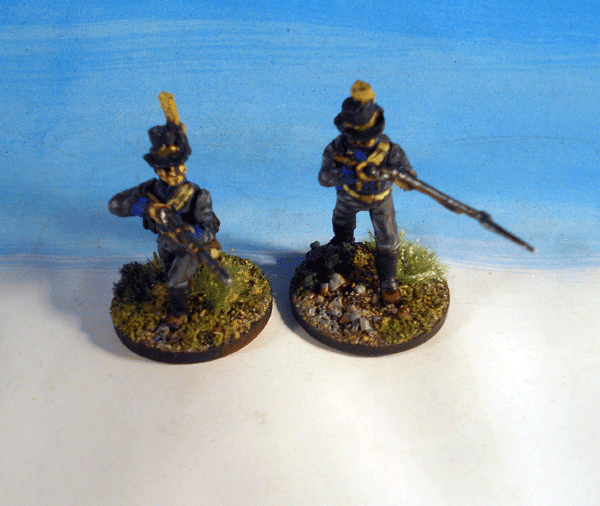 Now I´m of to make me some more Swedes and I´ll be sure to take some pictures of the building/conversion/carving process as I forgot it when building these two, sorry...